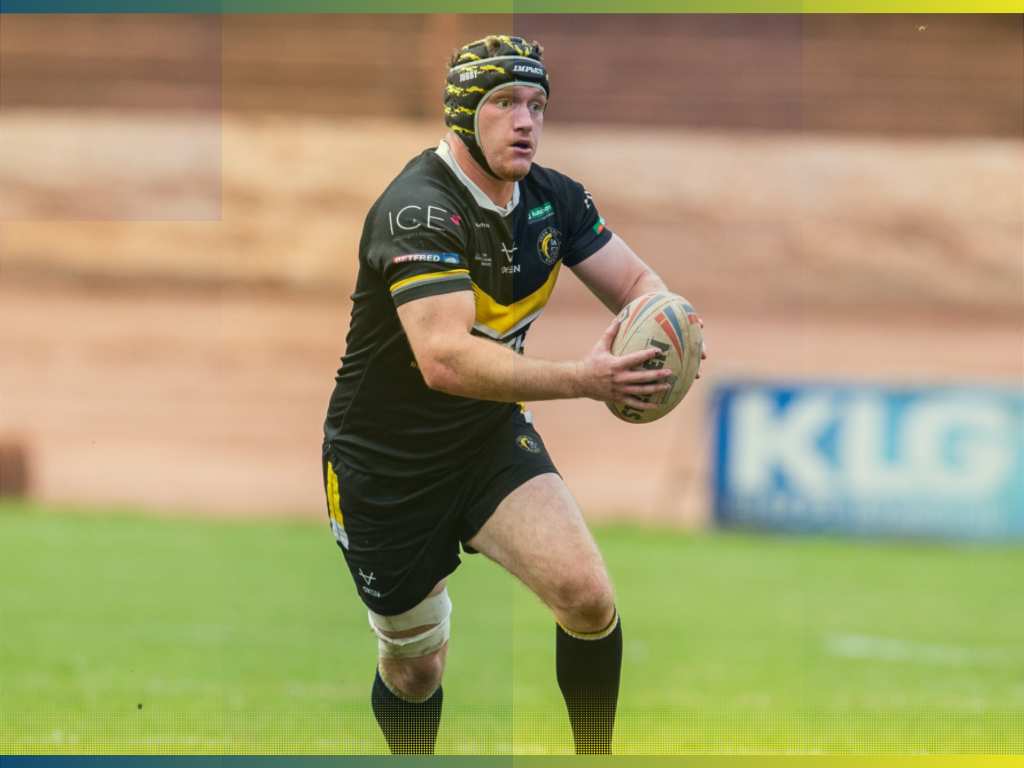 Hooker Will Jubb has signed a new one-year deal, taking him into an eighth season at the York Knights RLFC
Jubb joined York on loan from Hull KR during the 2017 season, signing a permanent deal with the Knights the following season.
The hooker was part of the side which won the Betfred League One title in 2018 and went to finish third in the Betfred Championship a year later.
Jubb represented the Knights at Wembley Stadium in the AB Sundecks 1895 Cup Final in 2021 and continued to be an integral part of the York sides which won finishes in the Betfred Championship Play-Offs in 2022 and 2023.
The 27-year-old surpassed 150 appearances for York earlier this year, with only four players having featured more times for the Club during the summer era.
Jubb said: "I'm absolutely to sign a new deal with the Club. It's no secret how much this Club means to me and I want to be part of the story here for as long as I can.
"It's really humbling to be up there with some of the legends of the Club in terms of appearances.
"I'm really thankful to the Club for making those moments, like my 100th and 150th appearance, really special. Hopefully I can get a bit higher up that leaderboard of appearances next year, but we'll just take it one game at a time!
"I just love playing for this Club, so long may that continue.
"I'm absolutely thrilled to be here next year and to be able to play in front of the fans at the LNER Community Stadium in 2024."
Head Coach Andrew Henderson said on retaining Jubb: "I'm delighted to be able to retain Will for another season here at York. I've been really by Will since coming to the Club and how he has conducted himself as the ultimate professional.
"Will is consistent in so many areas of his game, with wonderful service from dummy-half, a tireless and industrious defence and willingness to compete. Whenever Will Jubb takes to the field for York Knights, we know that he won't let us down.
"He is a great person to have at the Club too, having been here for a number of years and now the fifth-highest appearance-maker in the summer era.
"I'm looking forward to working more with Will to further improve areas of his game in 2024."
Jubb becomes the 24th confirmed squad member for the 2024 season alongside Joe Brown, Jesse Dee, AJ Towse, Ata Hingano, Conor Fitzsimmons, Jordan Thompson, James Cunningham, Myles Harrison, Bailey Antrobus, Ronan Michael, Josh Daley, Jack Teanby, Ukuma Ta'ai, Pauli Pauli, Harry Price, Brenden Santi, Levi Edwards, Oli Field, Will Dagger, Jimmy Keinhorst, Taylor Pemberton, Nikau Williams and Connor Bailey.
To watch the full interviews with Will Jubb and Andrew Henderson, head to the York RLFC YouTube channel by clicking HERE.