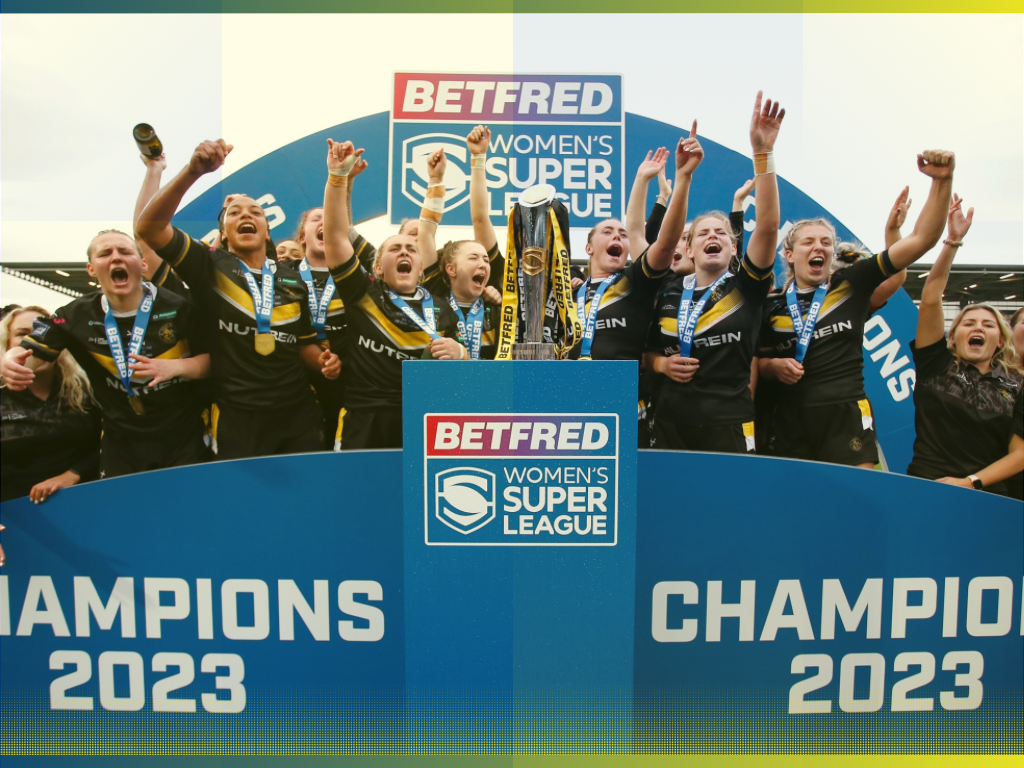 Nine more players of York Valkyrie have signed professional contracts with the Club
York RLFC made history when Tara Jane Stanley, Liv Wood and Sinead Peach signed two-year deals last week, as the Club become the first in the Betfred Women's Super League to tie its players down to professional contracts.
Tamzin Renouf, Emma Kershaw, Liv Gale, Jas Bell, Lacey Owen, Savannah Andrade, Rhiannion Marshall, Georgie Hetherington and Jess Sharp have now joined the trio in committing their futures to York.
The two-year contracts are made up of base salaries, a range of performance-related bonuses and also include maternity leave support and NRLW player options.
York RLFC Chairman Clint Goodchild said: "This is another massive step forward as we continue to sign players to professional contracts.
"I think that this a great move by both the players and the Club, allowing us to retain the core of the team from the last two seasons and meaning that we can continue to build over the next two years, which is really exciting.
"These girls are everything great about the Club, they train incredibly hard, they look after each other as team-mates and people. To have the calibre of squad that we currently do with everyone possessing the right attitude, I'm really proud of all of them.
"We've still got a number of contracts to complete and all the signs are really positive on the front, so we're excited for everyone involved.
"I think that we're seeing really positive trends in women's sports and rugby league is part of that. I think that this is just the tip of the iceberg of what is still to come."